The Warriors Cheer Team participated in two competitions in mid-November and qualified to compete at both the state and national levels, making Pueblo history in the process as the first time the club/sport has made it to Nationals in cheer.
On November 14, 2015 the Warriors traveled to Grand Canyon University for the AIA State Qualifier competition and placed 3rd among 24 teams.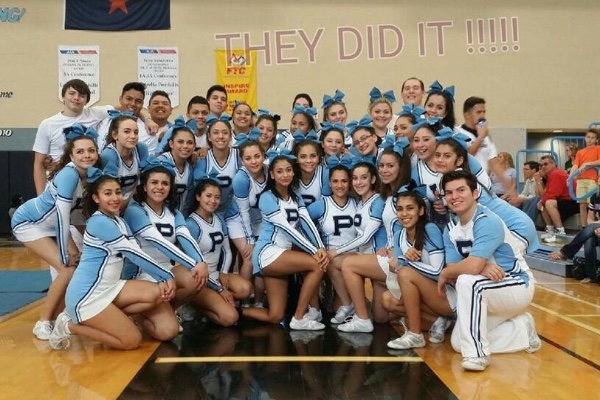 "I knew my team had it in them. We dedicated so many hours to perfecting our routine that I would have been surprised if we hadn't placed in the Top Three. I cannot wait to go back in January to represent my school," said Senior Jovanna Jimenez.
The AIA State Competition will be held at Grand Canyon University on Saturday, January 23, 2016 and where the Warriors will compete for the state title.
Last month, on November 21, the team competed once again at Estrella Foothills High School in Goodyear, AZ (west of Phoenix). They qualified to compete at Nationals which is held in Anaheim, CA from March 18-20, 2016.
"I am so proud to say my cheer squad will have the opportunity to represent Pueblo at the national level, being the first team of any sport in school history to do so," said senior Lupita Ortiz.
The Cheer Boosters set up a "GoFundMe" account so Pueblo students, faculty, staff and community members could donate money so the team can make the trip. Pueblo cheer wants to challenge all teachers and staff members to donate ten dollars in support.
The link is: https://www.gofundme.com/pueblo